The Subaru Outback is one of the best-regarded crossover-SUVs on the road today. That's not something that happened by accident. It clawed its way to the top by providing an exemplary driving experience that couples the best in modern technology with the comfort and rugged versatility that drivers of all stripes look for.
The Outback has been so well-received, in fact, that Subaru has recently announced that it's sold more than two million of them in the United States.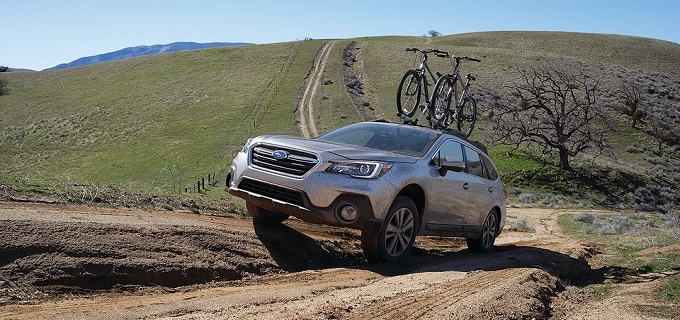 "Subaru has achieved 10 consecutive years of sales growth in the United States with Outback as a key driver of that success," said Thomas J. Doll the CEO of Subaru of America. "Accomplishing this milestone reflects our commitment to providing customers with vehicles made to the highest standards of safety, reliability and dependability.
The 2018 Subaru Outback
What exactly has drawn in so many drivers over the years? The 2018 Subaru Outback is the perfect example. Described by Kelly Blue Book as "quite possibly the most recommendable vehicle for the broadest range of buyers and tasks," it offers seating for five, efficient and powerful powertrains, Subaru EyeSight safety technology, and enough grit to handle everything from bad weather to weekend camping trips.
With a competitive starting price and plenty of excellent of options for drivers interested in more, it's the rare vehicle that manages to be friendly and rugged all at the same time.
Does the Subaru Outback sound like a vehicle you'd like to drive? Get in touch with us at Bachman Subaru in Louisville, KY. Our team of Subaru-brand experts would be happy to talk you through all of the available options. We can also share more information about the rest of the new Subaru lineup.