In 2002, Bachman Auto Group expanded our franchise roster and added the Subaru and Volkswagen brands. Started by sharing an empty store on Bardstown Rd, the Subaru and Volkswagen store quickly outgrew their residence and broke ground on their own rooftops on our main Bachman Auto Group campus in 2006. Bachman Subaru moved to a small building next to our main Chevrolet brand and set out to make a name for itself.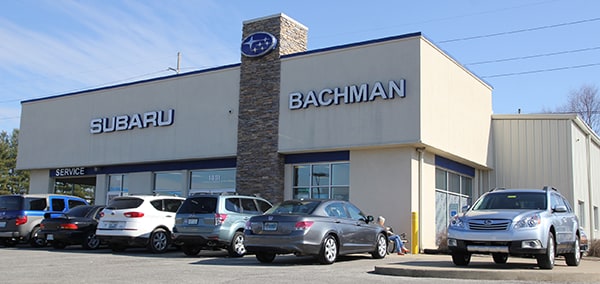 In 2010, General Motors announced it would be shutting down the floundering Hummer brand. Gas prices were high and people wanted more eco-friendly cars - it was a perfect market for Subaru to start it's stellar growth from a niche brand to a household name. Mr. and Mrs. Bachman seized the opportunity and proposed another change in facilities for the Subaru store. With Subaru of America's blessing, we remodeled our Hummer store to the gorgeous home of Louisville's premier Subaru dealership.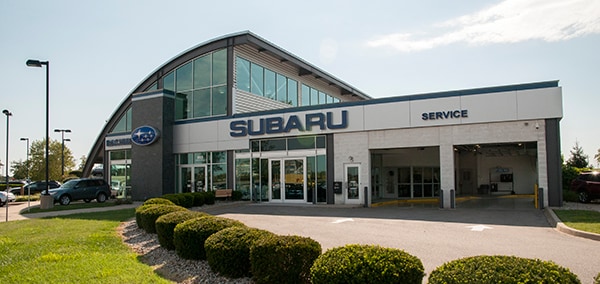 Bachman Subaru has been growing rapidly ever since. Year after year we have broken sales records, grown our list of happy customers, and fully embraced the Subaru Love Promise to help our community. We know we aren't your only choice in a Subaru dealer, but it's our goal to spend every day showing you why Bachman Makes the Difference!
The History of Bachman Auto Group
     The history of Bachman Auto Group actually began in 1924 when Elwood Priestley became an Oldsmobile dealer in Madison, WV. He drove his cars up and down the "hollers" of West Virginia showing people the exciting new form of transportation that was sure to change their lives.
     One of his son-in-laws, Joe Holland, a native of Benton, Kentucky, entered the automobile business in 1952. Joe had played basketball for the University of Kentucky and was a key contributor on their 1948 NCAA Championship team. In 1962, Joe and his wife Betty bought out Rhodes Holland Chevrolet in South Charleston, WV and Joe Holland Chevrolet was established. 
     The third generation of this automobile family began when Joe's and Betty's daughter Teresa worked in the office or on the switchboard of Joe Holland Chevrolet during her tenure at George Washington High School. After graduating with a business degree from the University of Kentucky, she married Steve Bachman.
     In 1976 Joe Holland offered Steve and Teresa the opportunity to learn the automobile business by working for him in South Charleston, WV. They trained in various capacities throughout the Chevrolet dealership for nine years while saving for a dealership of their own.
     In April 1985 Joe was informed that there was a large Chevrolet dealership on the market in Louisville, KY. It had been out of business for several months after failing twice under previous management. Steve immediately went to Louisville to assess the possibilities, and by August 1985 Bachman Chevrolet was a reality. Joe Holland was the majority stockholder, Steve Bachman was named Dealer/President, and Teresa was Vice-President, Secretary-Treasurer of the new corporation.
     Bachman Chevrolet opened its doors on October 7, 1985 with 35 employees and is still going strong over 30 years later.