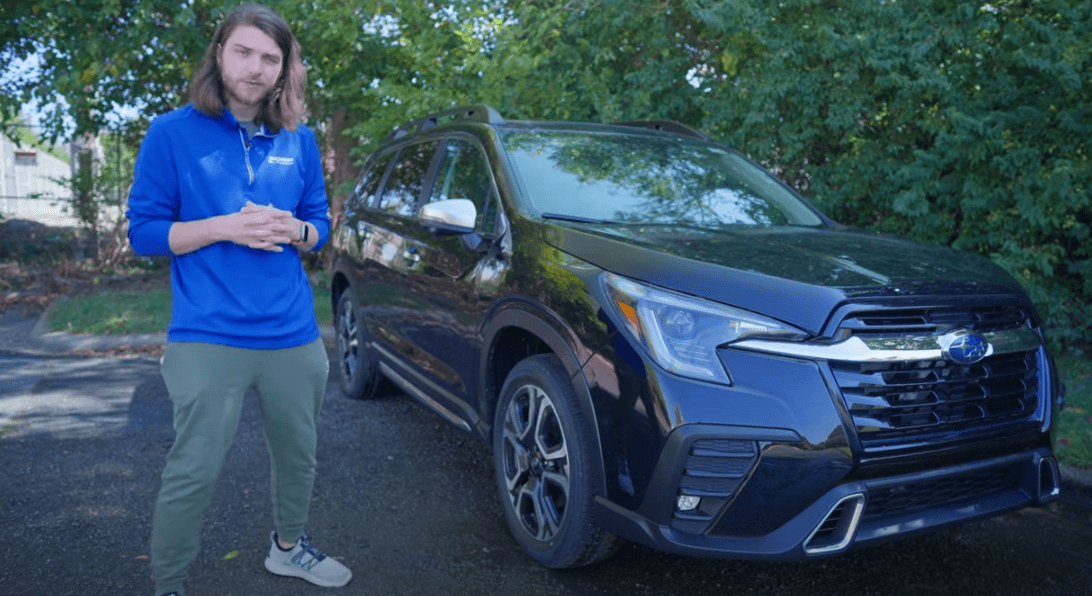 Subaru has long been known for its commitment to safety, reliability, and versatility, and the 2023 Subaru Ascent continues to uphold these values. But did you know that this family-friendly SUV comes packed with hidden features that can make your driving experience even more convenient and enjoyable? In this blog post, we'll take a closer look at the top five hidden features inside the 2023 Subaru Ascent that you might not be aware of.
1. Driver Focus Distraction Mitigation System
Safety is a top priority for Subaru, and they've taken it to the next level with the Driver Focus Distraction Mitigation System. This innovative feature uses facial recognition technology to monitor your attentiveness while driving. If it detects that you're not paying attention to the road, it will provide a warning on the screen. However, the real gem lies in the customization options this system offers. You can set up to five different driver profiles, each with personalized seat and mirror positions. This means that when you get in the car, it automatically adjusts everything to your preferred settings, ensuring a comfortable and safe drive every time.
To set up this feature, follow these steps:
Make sure the vehicle is on.
Navigate to the car menu.
Select "Driver Monitoring System."
Register a user profile and adjust your seat and mirror positions.
2. Valet Mode
Are you ever concerned about handing over your keys to a valet parking attendant? With the 2023 Subaru Ascent, you can put your worries to rest by using Valet Mode. By activating Valet Mode, you can set a password that locks the infotainment system, preventing unauthorized access. Only the Tri-zone climate control system and the ability to turn the vehicle on and off remain accessible. To deactivate Valet Mode, simply enter your password.
3. Cabin Connect
Cabin Connect is a new feature introduced in the 2023 Ascent. It allows you to communicate with rear-seat passengers without having to turn around or raise your voice. This system utilizes a microphone and speaker system to transmit your voice to the back seats. It's perfect for instructing children or holding conversations with passengers in the rear. To enable Cabin Connect, simply press the corresponding icon on the infotainment system.
4. Smart Rearview Mirror Camera Customization
Many Subaru Ascent models come equipped with a Smart Rearview Mirror Camera. While this feature is great, the default settings may not be perfect for everyone. You can customize the camera's settings, including brightness, vertical and horizontal angles, and even rotation to get the perfect view of what's behind you. Additionally, you can enable the reverse tilt feature, which tilts the side mirrors down when you put the vehicle in reverse, offering better visibility.
5. Tailgate Lock and Unlock Passcode
Finally, let's talk about a little-known security feature. There's a hidden button located under the tailgate that allows you to lock and unlock your vehicle using a secret passcode. This is particularly useful if you don't have your key fob with you or if you want to grant access to others without sharing your key fob. To set up this feature, follow these steps:
Use your key fob to enter a sleep mode.
Create a five-digit passcode using button presses.
Re-enter the passcode to unlock the vehicle.
This feature can come in handy in various situations, providing an extra layer of security and convenience.
These hidden features in the 2023 Subaru Ascent demonstrate the brand's dedication to improving the driving experience. They not only enhance safety and security but also add a layer of customization and convenience that makes this SUV even more appealing to families and drivers alike. So, the next time you're behind the wheel of a Subaru Ascent, don't forget to explore these hidden gems. Your driving experience will be all the better for it.