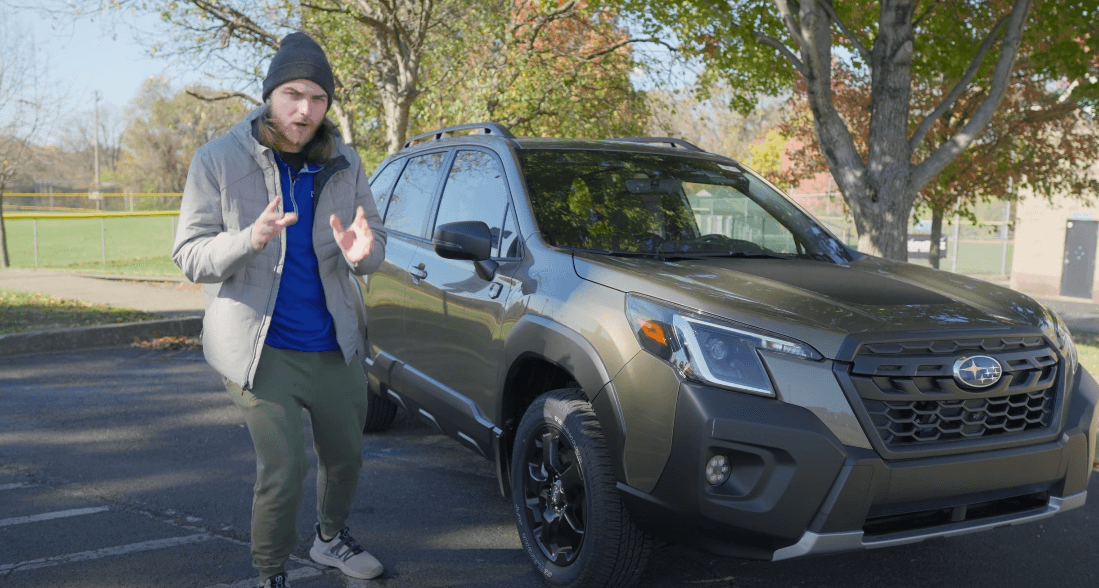 Embarking on a journey to explore the hidden gems of the 2023 Subaru Forester, we're about to unveil five features that add an extra layer of convenience, customization, and surprise to your driving experience. From secret codes to panoramic sunroof tricks, these features demonstrate Subaru's commitment to innovation and user-friendly design. Let's dive into the secrets that make the Forester stand out.
Secret Pin Code for Tailgate Access:

The Forester reveals its first secret in a little black button tucked underneath the tailgate. This button allows you to use a secret pin code to unlock your Forester's tailgate, a handy feature if you find yourself without the key fob. By holding the lock button and then pressing unlock within 30 seconds, you can enter a five-digit pin code, providing an alternative way to access your vehicle.

Memory Height for Tailgate:

Ever wished your tailgate would stop at a specific height, especially when parked in a low garage? The Forester lets you set a memory height for your tailgate. Simply open the tailgate, adjust it to your preferred height, and then press and hold the memory height button inside the cabin. Now, every time you open the tailgate, it will stop at the predetermined height, preventing any unwanted collisions with low ceilings.

Cargo Hooks and Organizers:

Exploring the cargo area, you'll discover a handy hook on the back of the cargo gate, perfect for securing additional bags or ropes. Inside, there are also hooks for additional netting or straps, providing organization options. Keep in mind the weight limit of 6 lbs for these hooks, ensuring safe and secure storage for your belongings.

Cleaning the Rearview Camera:

The rearview camera is a crucial safety feature, and the Forester has a clever solution for keeping it clean. If your off-road adventures lead to a dirty camera, simply press any button on the key fob to activate the rearview camera cleaning function, ensuring a clear view when you need it most.

Customizable Keyless Entry System:

The Forester's keyless entry system offers more customization than meets the eye. Dive into the settings, and you can tailor the system to your preferences. Adjust whether you want an audible signal, customize which doors unlock with the keyless entry, and fine-tune the auto lock and unlock settings based on your driving habits. There's even a one-touch lane changer feature for added convenience.
As we conclude our exploration of the hidden features of the 2023 Subaru Forester, it's evident that Subaru goes the extra mile to enhance the driving experience. These hidden gems showcase a thoughtful blend of technology, convenience, and customization, making the Forester a standout in its class. Which of these hidden features surprised you the most? Until next time, happy driving!